Panama City Beach Events & Attractions
A trip to Panama City Beach offers plenty of opportunities to have some serious fun. Of course, water plays a leading role in local activities, with snorkeling, swimming, boating, fishing, windsurfing, parasailing, and jet-skiing all popular pastimes. Splash around at the popular Ship Wreck Island Water Park. Cruising to Shell Island on a glass-bottom boat, riding an airboat through the back waters and marshlands for glimpses of gators, and diving around the Gulf's many wrecks and reefs are all fun things to do in Panama City Beach. Away from the water, visitors can bike, camp, and hike in St. Andrews State Recreational Park, play a round of golf or two of miniature golf, race around some of the most creatively build go cart tracks, or just visit the zoo. Spend endless hours window shopping, go fishing from the pier, ride the new SkyWheel, watch IMAX movies at the Grand Movie Theater, play laser tag, loose yourself in the mirror maze, sing along with the dueling pianos, or eat at any of the 25 fine restaurants all located at Pier Park outdoors shopping mall.
Up Coming Events in Panama City Beach, FL.
Visit often to see what concerts, festivals, or attractions are on the way. This areas best event calendar.
SEPT - 2023
Beach Care Services Annual Golf Tournament
When: Sept 15 at 9:00 AM
Info: The annual Beach Care Services golf event will once again be held this year raising money for the BCS Charity! Please consider supporting Beach Care Services at this fun event! Please contact Larry Thompson, Jr. for more information, 706-332-0035 or grandslamtournaments@gmail.com
Panama City Beach Fishing Rodeo
When: Everyday between Sept 22 - Oct 08, 2023
Where: Captain Anderson's - Grand Lagoon
Info: The PC Beach Fishing Rodeo allows and encourages a variety of anglers to participate.  Whether you're fishing from the shore, on a kayak, paddleboard, personal boat, or you and your family decide to charter one of the many Federal and State boats registered in this tournament, we made sure to keep you in mind.  There will be daily entertainment with great food.
Beach Care Services 6th Annual Dinner at the Beach Bonfire & Beach Party
When: Sept 29 from 6:00 – 10:00PM
Where: Sharky's Beachfront Restaurant
Info: Prost! Raise a glass to Destination Panama City's 3rd Annual Oktoberfest Craft Beer Tasting, kicking off the 35th Annual Panama City Oktoberfest weekend! Live music from BB and the Polkahaus will fill the air on the #LovePC lawn while guests enjoy unlimited access to craft beers, ciders, and meads outside the Destination Panama City Visitor's Center. Pair your favorites with a tasty meal from on-site local food trucks (food not included in ticket price)! Our portfolio will feature one-off, rare, seasonal craft beer not found anywhere else in the area. Enjoy a variety of delights from food trucks including GetChewABox, the Spice is Right, and sate your cravings for traditional German fare with the Knights of Columbus.
OCT - 2023
Pirates of the High Seas & Renaissance Fest
When: Oct 06 - Oct 08, 2023
Where: Pier Park and Aaron Bessant Park
Info: Calling all ye mateys, fair maidens and swashbucklers of all ages to Panama City Beach for the annual Pirates of the High Seas & Renaissance Fest. This year's free celebration sets sail October 6-8. Enjoy action-packed weekend of fireworks, live mermaid shows, a fire circus, parades, a treasure drop, and Cirque Adventure capping off our evenings each night. Travel back in time with our Renaissance addition, where gentry and squires alike can experience an enchanted marketplace complete with sword and whip demonstrations, pirates pub, live entertainment & more!
Panama City Beach Fishing Rodeo
When: Oct 17, 2023 at 5:00 PM
Where: Captain Anderson's - Grand Lagoon
Info: The Annual Beach Care Services "Dinner at the Beach" will be coming back to the Beach! This fun and family-friendly event features: Three Course Dinner (Dinner service is from 5:00 – 7:00), Bonfire & Beach Party, Live Music by: Sons of Saints, Cash Raffle Prize of $5,000, Jewelry Raffle Prize of $2,000, Raffles and a 50/50. Link to purchase tickets:  https://www.eventbrite.com/e/beach-care-services-dinner-at-the-beach-pre...
23rd Annual Thunder Beach Autumn Rally
When: Everyday between Oct 25 - Oct 29, 2023
Where: Panama City Beach
Info: Known as "The Most Biker Friendly FREE Rally in the United States," Thunder Beach Motorcycle Rally is held twice yearly in Panama City Beach during the first weekend in May and mid-October. Bikers from around the country enjoy scenic rides along the Emerald Coast, live entertainment and local cuisine.
NOV - 2023
Panama City Beach Ironman Florida
When: Nov 4, 2023
Where: Pier Park
Info: One of the most storied North American races, IRONMAN Florida began in November, 1999. It takes place in Panama City Beach with the starting line at the Russell-Fields City Pier. Just as the summer season winds down, it's the perfect time of year to visit northwest Florida—and the event is as much a destination vacation as it is a race.
The swim takes place in the Gulf of Mexico, where athletes will have a short beach run in between laps. Waters are typically in the mid 70's, allowing triathletes to wear wetsuits. The two-loop swim course gives spectators a bird's eye view of the entire course.
After exiting the water, athletes are challenged by a fast, flat, one-loop bicycle course. The terrain pushes the body in a way that most athletes are not accustomed to: the absence of rolling hills or steep inclines forces consistent pacing. Winds are typically light in the morning but become more challenging later in the day. With daylight savings time ending the following day, early sunset reminds athletes that the bicycle cut-off is soon approaching.
The two-loop run course, while flat, has many turns throughout the local neighborhoods. In the spectator-friendly area, thousands of residents and visitors emerge for fall get-togethers while supporting the competitors. The course is filled with breathtaking views of the emerald coast waters along the shoreline. After the second loop, athletes round the last corner for the final quarter-mile to the finish.
Emerald Coast Cruzin' Car Show
When: Everyday between Nov 09 - Nov 11, 2023
Where: Frank Brown Park
Info: They're fast, they're furious, and they're getting revved up for you and your friends. Make your way to Frank Brown Park and our classic car show in Panama City Beach, FL, to see some awesome hot rods. Frank Brow Park is located at 16200 Panama City Beach Parkway.  Make plans now for Emerald Coast Cruizin'!  For more info, please visit:  https://www.emeraldcoastcruizin.com
Grandlagoon Bloody Mary Music Festival
When: Nov 11, 2023 @ 11AM
Where: Bay Point Marina - 3824 Hatteras Ln, Panama City Beach, FL 32408
Info: Patriot 5K/10K with the American Legion. Parade through Pier Park at 3pm, Cookout at Harley Davidson 11am-3pm, Captain Anderson's Celebration & Dolphin Cruise 9am-12pm, etc. Check local sources for more events & deals.
Veteran's Day
When: Nov 11, 2023 @ 8AM - 11AM
Where: American Legion - 17680 Ashley Dr, Panama City Beach, FL 3241
Info: Several local bars will compete for the title of "Best Bloody Mary in the Grand Lagoon"
* Patriot 5K/10K Registration: https://runsignup.com/Race/114781/PrivacyPolicy
* Captain Anderson's Cruise is Free to all veterans, retired military, active duty, and their families – seating is limited, call 850-234-3435 for reservations
Summer Haze Winter Fest
When: Nov 17-19 @ 5PM-7PM
Where: Distillery 98 - 835 Serenoa Rd, Santa Rosa Beach, FL 32459
Info: Enjoy food trucks, live music, and art vendors!
Beach Home for the Holiday's
When: Nov 24-25
Where: Aaron Bessant Park - 500 W Park Dr, Panama City Beach, FL 32413
Info: Enjoy the Family Fun Run, 5K Run/Walk, movies, s'mores, music, tree lighting and fireworks!
Find details here: https://www.visitpanamacitybeach.com/events/holiday-events/beach-home-fo...
Small Business Saturday
When: Nov 25 @ 10AM - 4PM
Where: The Marketplace - 12101 Panama City Beach Parkway, Panama City Beach, FL 32407
Info: Come check out our local small businesses and some great food trucks!!
***********************************************************
PANAMA CITY BEACH WEATHER
A subtropical climate with over 300 days of sunshine a year makes a getaway to Panama City Beach a year-round event.
THINGS TO DO IN PCB
From excursions to Shell Island to dolphin shows to deep sea fishing and more, there is always plenty to do in Panama City Beach, besides relaxing and enjoying the world-famous white sand beaches.
BIANNUAL THUNDER BEACH RALLY
The Thunder Beach Motorcycle Rally rolls in Panama City Beach, FL, every spring and fall. Accommodations fill up fast during this huge event. October 24 - 28, 2018 & May 1 - 5, 2019
ANNUAL SEABREEZE JAZZ FESTIVAL
Panama City Beach air fills with the smooth sounds of Jazz every evening. Book in advance accommodations fill up fast during this very popular event. April 24 - 28, 2019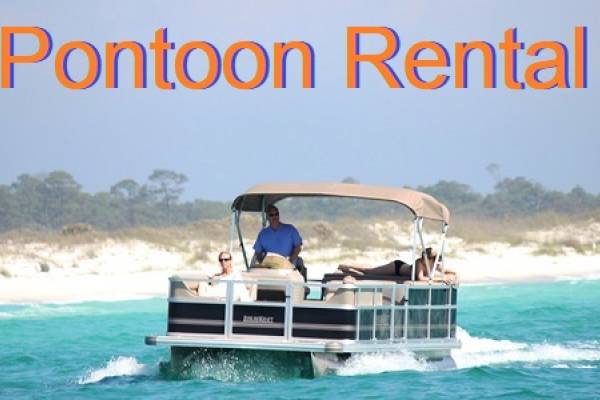 Take a boat to Shell Island for the day and bring the whole family, even Fido! Gas and maps are provided for you, so sit back and enjoy the beautiful scenery! You will see wild dolphins swimming and have plenty of opportunities to go snorkeling. Or, bring your fishing pole and catch dinner! You're the captain for the day, so everything is up to you!   * Must Book 7 days in advance. * Use coupon code FourStar to get your 20% off.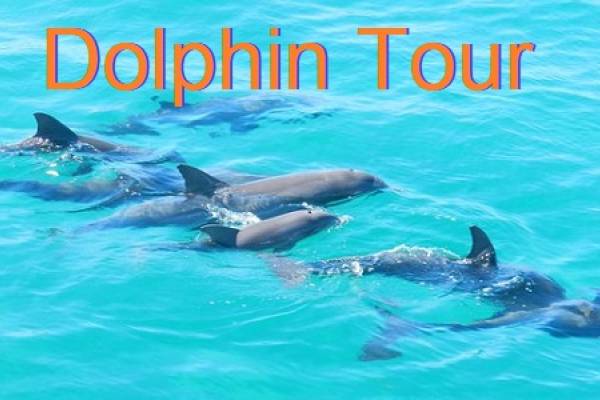 Enjoy sight seeing around Shell Island on a guided tour! You can choose a boat ride or driving your own jet ski.... Your tour guide will show you all the local favorite spots where wild dolphins are known to gather and swim in the wild. You can even jump in and go swimming yourself!   * Must Book 7 days in advance. * Use coupon code FourStar to get your 20% off.
Captain Steve Paul will personally see to it that every possible effort gets put into making your fishing trip as enjoyable as possible. He has the experience necessary to produce fish and memories of a lifetime. * Book now while available spots. * Tel# (850) 704-2294