Panama City Beach Events & Attractions
A trip to Panama City Beach offers plenty of opportunities to have some serious fun. Of course, water plays a leading role in local activities, with snorkeling, swimming, boating, fishing, windsurfing, parasailing, and jet-skiing all popular pastimes. Splash around at the popular Ship Wreck Island Water Park. Cruising to Shell Island on a glass-bottom boat, riding an airboat through the back waters and marshlands for glimpses of gators, and diving around the Gulf's many wrecks and reefs are all fun things to do in Panama City Beach. Away from the water, visitors can bike, camp, and hike in St. Andrews State Recreational Park, play a round of golf or two of miniature golf, race around some of the most creatively build go cart tracks, or just visit the zoo. Spend endless hours window shopping, go fishing from the pier, ride the new SkyWheel, watch IMAX movies at the Grand Movie Theater, play laser tag, loose yourself in the mirror maze, sing along with the dueling pianos, or eat at any of the 25 fine restaurants all located at Pier Park outdoors shopping mall.
Up Coming Events in Panama City Beach, FL.
Visit often to see what concerts, festivals, or attractions are on the way. This areas best event calendar.
NOVEMBER - 2021
Bloody Mary Festival & Golf Tournament
When: November 5-6, 2021
Where: Sheraton PCB Golf and Spa Resort - 4114 Jan Cooley Dr, Panama City Beach, FL 32408
Mark your calendar for the 6th Annual Grand Lagoon Bloody Mary Music Festival & Golf Tournament on the beautiful grounds of Sheraton PCB Golf and Spa Resort. Several area bars and restaurants will compete for the title of "Best Bloody Mary in the Grand Lagoon." A panel of secret judges will decide who will be crowned the "Big Tomato" and awarded the four-foot, tomato-topped trophy to keep until next year's event.
More info: www.grandlagoon.com/events/bloody-mary-music-festival/
 
Music By The Bay
When: November 5, 2021 * Time: 5:30pm – 8:30pm
Where: Leslie Porter Park - 200 Michigan Ave, Lynn Haven, FL 32444
Join us for a night of dancing, food, and fun under the stars. You can bring a chair or blanket and listen from the beach, or listen from your boat. Musical performance by Dominique Hutchinson. Food and drinks available for purchase. Sponsored by Innovations, City of Lynn Haven and Panhandle Engineering, Inc.
More info: Cmmunications@cityoflynnhaven.com
 
Ironman Florida
When: November 6, 2021
Where: Frank Brown Park - 16200 Panama City Beach Parkway, Panama City Beach, FL 32413 (Start/Finish)
What began as a challenge between groups of Navy SEALS has become one of the most recognized endurance events in the world. IRONMAN is a statement of excellence, passion and commitment that is a true test of mental and physical toughness. Panama City Beach has proven to have the best combination of temperature and terrain for this competition, making the Florida edition of the challenge one of the most popular races on the circuit.
More info: www.ironman.com/im-florida
 
Emerald Coast Cruzin' Car Show
When: November 11 - 14, 2021
Where: Frank Brown Park - 16200 Panama City Beach Parkway, Panama City Beach, FL 32413
They're fast, they're furious, and they're getting revved up for you and your friends. Enjoy concerts, vendors, parades, food trucks and more. Make plans now for Emerald Coast Cruizin'!
More info: www.emeraldcoastcruizin.com/
 
10th Annual Warrior Beach Retreat Barbecue Fundraiser
When: November 12, 2021 * Time: 10:30am – 1:00pm
Where: Frank Brown Park - 1940 Harrison Ave., Panama City, FL 32405
Pulled pork sandwiches, macaroni and cheese, baked beans and dessert included ($8.00 for 1 meal or $15.00 for 2 meals). Drive through to pick up or delivery offered for orders of 10+ meals. Deliveries can be arranged for earlier than 10:00am. To pre-order meals, please call Teresa at 850-532-6437. 100% of all funds raised go directly to host our warriors on Panama City Beach for a week of resiliency, honor and family time. Sponsored and hosted by Emerald Coast Behavioral Hospital.
More info: www.mypanhandle.com/news/local-news/emerald-coast-behavioral-to-hold-ann...
DECEMBER - 2021
Toys for Kids Foundation Charity Christmas Ball
When: December 11, 2021 * Time: 8:00pm
Where: Frank Brown Park - 16200 Panama City Beach Parkway, Panama City Beach, FL 32413
Toys for Kids will be holding its Annual Christmas Ball on December 11th. We will be celebrating 24 years of gift giving to the children in Bay County. Each guest is required to bring a new unwrapped toy to attend this holiday celebration. More information to come.
More info:  
 
New Year's Eve Beach Ball Drop
When: December 31, 2021
Where: Pier Park - 600 Pier Park Dr, Panama City Beach, FL 32413
Panama City Beach may be best known for fun in the sun, but one of Northwest Florida's most exciting annual events happens after dark: The New Year's Eve Beach Ball Drop. Come to Panama City Beach on December 31st to enjoy not one but two great opportunities to welcome in the New Year. The streets of Pier Park are closed off to traffic as thousands of revelers enjoy free live music, entertainment, fireworks, and good cheer.
More info: www.playpanamacitybeach.com/event/new-years-eve-beach-ball-drop/25644/
JANUARY - 2022
FEBRUARY - 2022
Mardi Gras Parade and Festival
When: February 18 - 20, 2022
Where: Aaron Bessant Park - 500 W Park Dr, Panama City, FL 32413
The St. Andrews Mardi Gras is the official Mardi Gras parade and festival of Panama City, Florida. It is a 2-day parade with food, fun & music. Check website for details
More info:  https://www.standrewsmardigras.com/
APRIL - 2022
Seabreeze Jazz Festival
When: April 20 - 24, 2022
Where: Aaron Beasant Park Amphitheater - 600 S Pier Park Drive Panama City, FL 32413
The Seabreeze Jazz Festival features the country's top smooth jazz artists.
More info:  http://seabreezejazzfestival.com/
 ------------------------------------------------------------------------------
PANAMA CITY BEACH WEATHER
A subtropical climate with over 300 days of sunshine a year makes a getaway to Panama City Beach a year-round event.
THINGS TO DO IN PCB
From excursions to Shell Island to dolphin shows to deep sea fishing and more, there is always plenty to do in Panama City Beach, besides relaxing and enjoying the world-famous white sand beaches.
BIANNUAL THUNDER BEACH RALLY
The Thunder Beach Motorcycle Rally rolls in Panama City Beach, FL, every spring and fall. Accommodations fill up fast during this huge event. October 24 - 28, 2018 & May 1 - 5, 2019
ANNUAL SEABREEZE JAZZ FESTIVAL
Panama City Beach air fills with the smooth sounds of Jazz every evening. Book in advance accommodations fill up fast during this very popular event. April 24 - 28, 2019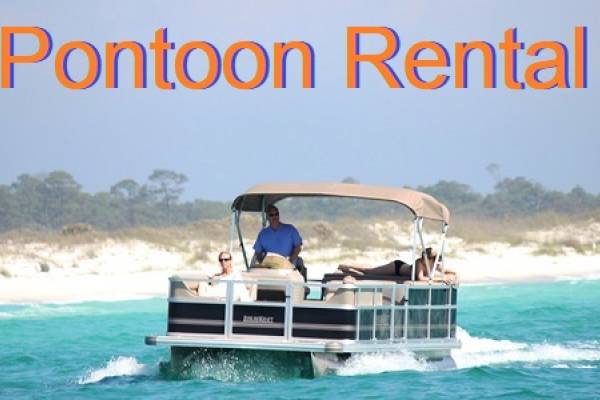 Rent a pontoon boat and visit Shell Island for a beach day with the whole family or sit back and enjoy the beautiful inter-coastal scenery! You will see wild dolphins swimming and have plenty of opportunities to go snorkeling. Or, bring your fishing pole and catch dinner! Call now 850-248-7857 ext 107 * 7 days advance notice.
$250 1/2 Day Tour 4 hr
$350 All Day Tour 8 hr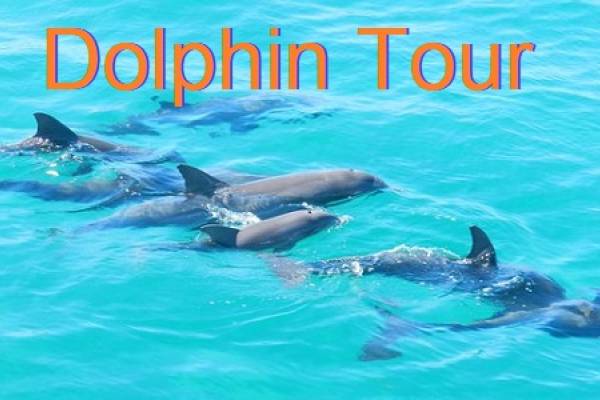 Climb aboard our pontoon guided Dolphin Tours. Enjoy an aquatic journey to observe the grace and beauty of our resident PCB dolphins. Together, we'll responibly watch the dolphons as they swim, play, feed and what comes naturally to them. Call now 850-248-7857 ext 107 * 7 days advance notice.
$250 1/2 Day Tour 4 hr
$350 All Day Tour 8 hr
Book now while dates are available.
Are you tired of being cooped up at home? Come get all natural UV rays Guaranteed to kill COVID. (CDC APPROVED) Book now before Summer has passed you by.